Our Mission
Precision | Insight | Performance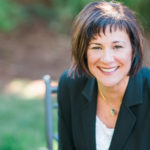 Jane Turlo and Associates was founded in February of 2016 by Jane Turlo herself. As a leader, one of Jane's biggest passions is to coach and mentor others while creating healthy organizational cultures. Because of this, she launched Jane Turlo and Associates, LLC, a consultancy service that offers businesses and individuals expertise in operations, project management, leadership, strategy, business and cultural transition.
Jane has spent over 30 years in healthcare, spending many years of her professional career in medical imaging. She began her career path as a radiologic technologist; she became board certified in radiography, mammography, computer tomography and magnetic resonance imaging. Jane not only has extensive clinical skills in imaging, but also management and leadership expertise. Jane has most recently held senior level and C-Level executive roles inside of various Radiology and Healthcare enterprises.
Masters of Business Administration: Northeastern University, D'Amore-McKim School of Business, Healthcare Concentration
YEARS OF COACHING & MENTORING
Serving in a part time consulting role, Jane brought a level of executive leadership that we could never have achieved (or afforded) with a full time manager. Her guidance of the business side of our practice, including accounting/financial oversight, office management and growth initiatives not only facilitated successful transition within a larger organization, but gave us the confidence to expand and ultimately improve patient care.

"Her strength in communication and standard of accountability allows for timely progress to reach set goals which are important to individual, departmental and company advancement in an ever changing environment. "

"Rarely, do leaders come with Jane's sense of duty, operational focus, strategic thinking, and passion. "Delivering economic value" is not just a phrase but Jane's proven track record."